Jump to recipe
This recipe comes from the Reynolds Ledger, a handwritten book of late 19th century recipes.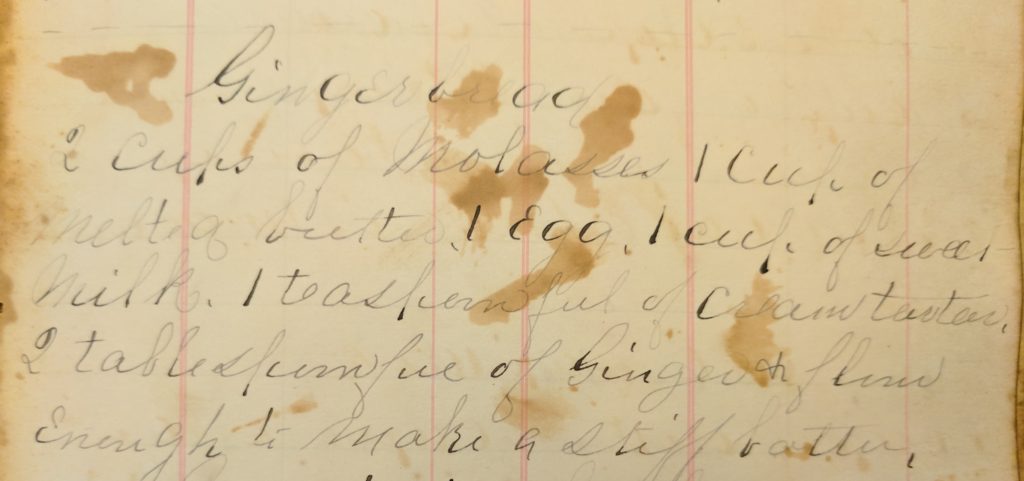 Typical of the time, and for this book, the recipe is just a list of ingredients. There is one issue with the recipe though that I believe to be just an error on the author's part. It calls for cream of tartar, but no soda. And with molasses, the cream of tartar is definitely not needed. So, I'm assuming this should have been 1 teaspoon of saleratus. That would be consistent with similar recipes in this book, and of the time.
With no other alterations, this produces a light and delightful gingerbread with good ginger flavor.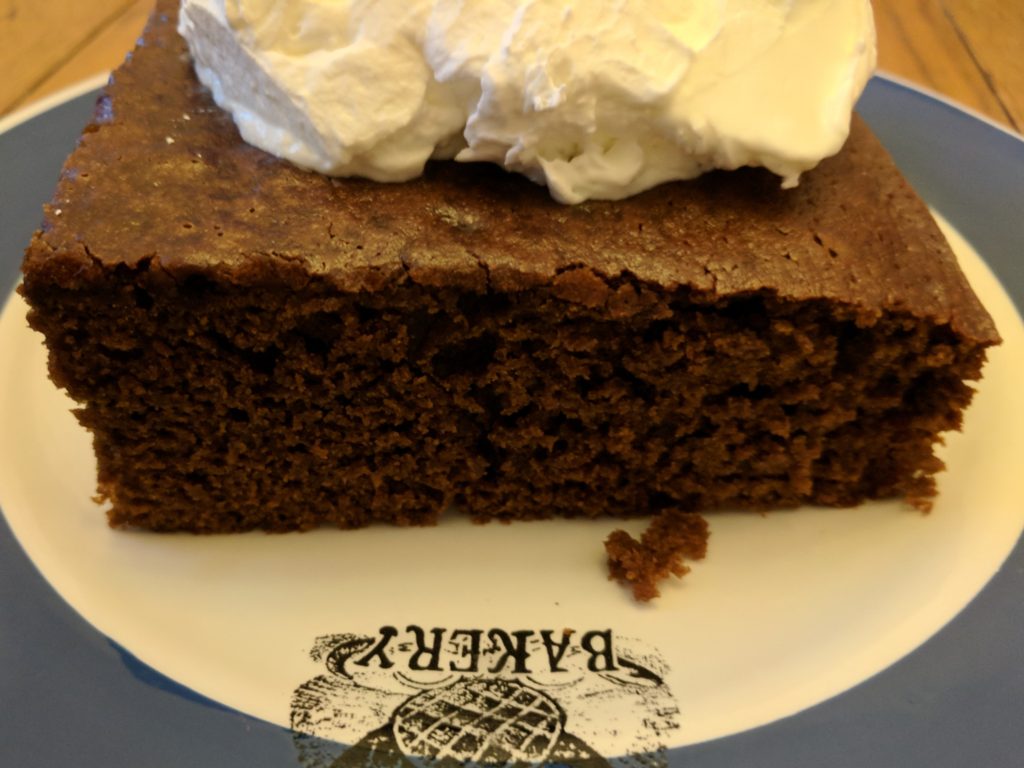 And of course, this just cries out for fresh whipped cream.
Gingerbread, from the Reynolds Ledger
Ingredients
1 egg
1 cup butter, melted
1 cup milk
2 cups molasses
2 tsp salt if butter is unsalted
2 Tbsp ginger
1-¼ tsp baking soda
Approx 5 cups flour
Instructions
Preheat oven to 350F
Lightly grease 2 9" round or 2 8" square or 1 9x13 pan
In a large bowl, beat the egg.
While beating, slowly add the melted butter
While beating alternately add the molasses and milk
Add salt, if needed
Add ginger
Add the baking soda to a cup of the flour, beat that in first, then beat in the flour a bit at a time until you get a thick batter.
Pour into the pans(s), bake for 35-40 min.
The gingerbread is done when a toothpick inserted in the center comes out clean.
When done, remove from the oven, let cool for approximately 5-10 minutes, then turn out onto a cooling rack.
Note that if using a larger pan, it may need more time to cool before turning out, otherwise it may break.